shipsticks
Our process is simple
At Ship Sticks, we make getting your golf clubs to and from your destination easier than it's ever been – allowing you to enjoy a hassle-free travel experience to anywhere in the world.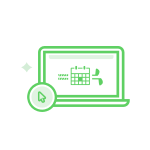 1. Schedule online
Schedule your shipment using our Ship Page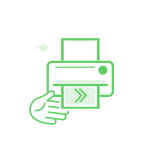 2. Print & attach
Print & attach your shipping labels to the correct bags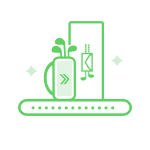 3. Pickup or dropoff
Drop off bags or allow them to be picked up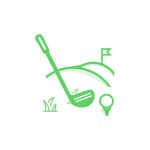 4. Enjoy
Finally, enjoy your on-time golf bag arrival
Hassle-Free Travel

Long-distance traveling is stressful enough. Don't add to it by lugging your hard case to and from the airport. With Ship Sticks, we'll make sure your golf clubs arrive at their destination on time and undamaged, so you can sit back, relax, and enjoy your trip.

Ship Internationally

Ship Sticks will ship your golf clubs internationally! All you have to do is call us, fill out the necessary paperwork, schedule a pickup, and we'll do the rest.

Seamless Pick-Up and Delivery

Want to have your clubs picked up? No problem. Simply fill out an online form, print out the label, pack your golf clubs, and we'll come and get them. The next time you see your sticks, they'll be at your destination.

Guaranteed and Insured

Ship Sticks guarantees on-time arrival and offers $200 consequential insurance for any delayed shipments. A free, $1,000 protection plan is included with every shipment – with the option of up to $3,500 if needed.

Customer Service and Claims Assistance

We want to make sure your golf clubs make it to their destination just as much as you do. That's why we have a dedicated team of support specialists who are ready to do anything they can to make sure that happens. Just give us a call at 561-429-3900. We're ready to help!

User-Friendly Website

Our website is designed to let you schedule your golf club shipment in a matter of minutes. You can also get a free quote or track your clubs in transit with just a few clicks of the mouse.
Check out some of our stats 200000
+
---
Happy Customers

3500
+
---
Partnerships 3000000
+
---
Clubs Shipped

150000000
+
---
Miles Shipped
Our customers love ship sticks
Ship Sticks makes shipping your golf clubs quick, easy, and hassle-free.
But don't take it from us. Hear what our customers have to say.
My clubs made it to the course and back home early with no hassle. Thanks for making it easy!

Excellent experience - everything just as promised except delivery which was better than promised. Picked up as promised and delivered a day early. Perfect condition, no problems

Very pleased with how the entire process worked. Much easier than traveling with your clubs.

Ship Sticks highly recommended for efficiency, organization & customer friendly manners!

Quick and easy with no problems, I will be using you ship sticks again, Great job !!!!!

I'll continue using and recommending ShipSticks

7th time i' ve used your service. no problems

I have been very pleased each time I have used Ship Sticks. They make it so easy and convenient.

Clubs were picked up and returned timely,excellent service.
Powered by

Latest news from our blogs
Check out the latest golf tips, news, and resort reviews at the Ship Sticks blog.
Do you still have a question regarding our service?
Simply contact customer support and let one of our specialist assist you.